Some of the cakes I made this year. some healthy some are not.

Mai Tai Cake (no baking):
Chocolate-Orange Cake (cake is drained with orange liquor, with chocolate filling):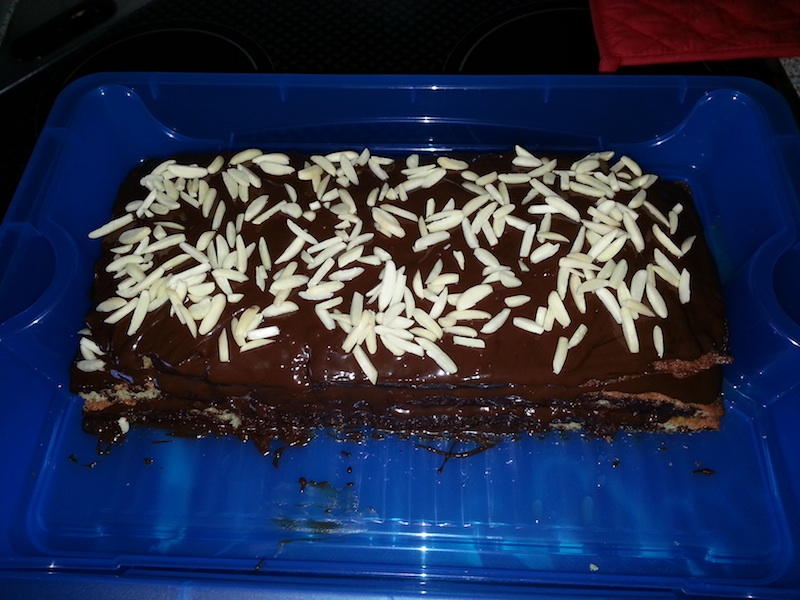 Cheesecake (toping is meringue, egg white):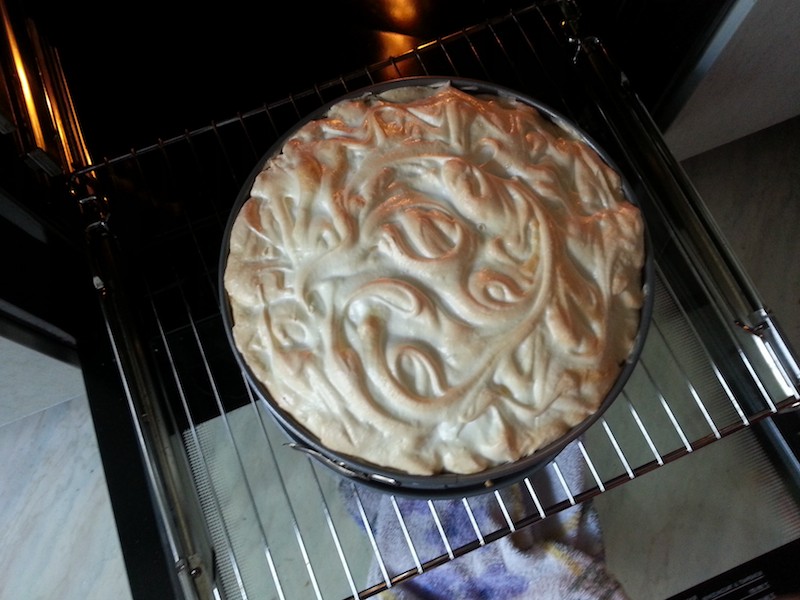 Recipe for the first one (it can be healthy depending on what you put in):
for the "dough":
200g ladyfinger
125g butter (I took one with yoghurt in it that only has 60% fat)
200g marzipan (almond paste)
for the filling:
300g Yoghurt (I took one with 0.1 % fat)
600g cream cheese (again I took the low fat one)
6 Table spoon Rum (black one), that's around 70ml
4 Table spoons Orange liquor
50g Sugar
3 pouches of gelatin (3x15g)
some orange peel
It's pretty easy to make: mince the ladyfinger and marzipan into small pieces, warm up the butter (don't boil it) and put everything together. I usually heat up the butter in the microwave for a few seconds. knead everything together and then put it into a spring form pan und put it up on the border (like in the picture)
For the filling just mix everything together (with a mixer) und put in the gelatin as a final step. Then put it into the springform pan. Then the cake goes into the fridge for 3 hours.
Then I just sliced some lemon and almond and put it on top.
If you don't understand everything, just ask. It's kinda hard to translate it all. -_-
I like this cake because it's awesome in summer, it's fresh and cold and really yummy, if you put all the low fat stuff in it, it's actually not half bad and one piece you can definitely eat without feeling bad about it.
Enjoy!